Welcome to
Green Oaks Swimming Pool, Outdoor Gazebo & Snack Shack
Each summer season, Green Oaks opens its fabulous Junior Olympic Size Swimming Pool!
The pool is heated to 82 degrees, we provide lounge chairs and large towels, and our Certified Lifeguards oversee pool activity during all hours of the pool operation.
Inside the grounds of the pool area is a covered Gazebo with chairs so members are able to get out of the sunshine to enjoy a cold beverage or a snack.
Green Oaks also has a smaller baby pool for the younger ones. We allow members to bring their own floats, and we store them along the side of the pool in a locked shed.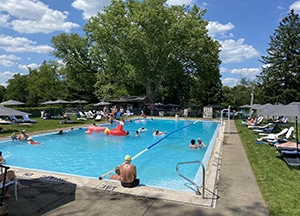 We also have a Snack Shack which is located only a few feet outside of the pool area so members can order their food or beverage of choice without having to go inside of the Clubhouse. The Snack Shack is also conveniently located at 'the turn' on our Golf Course so members can pull right up on their golf carts and grab something to go – our turn lies between holes 7-8.
We also have tables and chairs placed next to the Snack Shack for additional seating and ease of conversation among friends.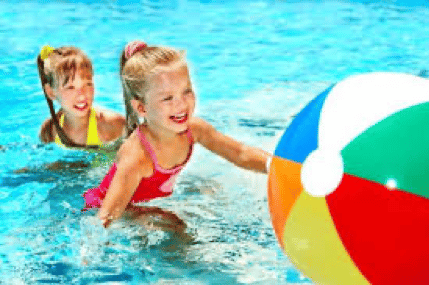 The Men's and Ladies Locker Rooms are quite expansive, and each provide a comfortable and private area for our members to change, shower, use the restroom, or retrieve personal items from their permanent private lockers. There is easy access to and from the locker rooms to the outside pool area and snack shack.
Pool dates and hours are: Memorial Day, May 31st through Labor Day, September 7th.
Tuesday through Sunday, Lap Swimmers can swim from 9 AM – 11 AM, and general pool hours are from 11 AM – 7 PM. Pool Reservations are not needed, and member guests are welcome.
The Green Oaks swimming pool is certainly a main attraction in the summer months for our members! We had a jam packed 2020 season at the pool full of fun, enjoyment and relaxation for everyone.
Interested in Membership for the 2024 Season?
Click Here to go to our Membership Page.